Roll up! Roll up!
Who would like to win something?
On my other blog,
for my scripture memory challenge
, I gave away a
Journible
. I ordered it for the winner from one shop, where it was out of stock. So, I got it from somewhere else for the winner, and forgot I had ordered the first one. I had also bought myself one, when I got the winner hers. So, I got an email the other day to say they were in stock, and it was on it's way! So, I now have a "spare" copy, and I thought I would give it away!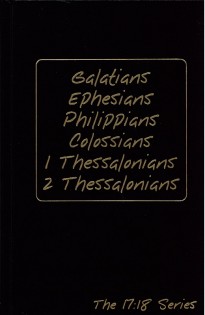 They are a Journal, where you write out whole books of the Bible, with any notes you want to take as well. On each double page spread, the scripture is written out on the right, and the notes on the left. Learn more about them
here.
It covers both the Epistle that I am memorising, Philippians, (please, take up the challenge, and learn it in a year, like I am doing!), and the book that i am studying through with my Good Morning Girls, Ephesians!
They are a really great resource, and I am sure you would be blessed by using it in your Bible Study and devotions.
So, how can you win one? You have an entry by simply commenting below (if you don't have a google account, sign in with the "anonymous" and then put your name in the actual comment). You get another if you blog about it, then post the link in the comments. You get another by sharing it on Facebook, and posting that you have done it, in the comments below. You can get another for each person you refer to "like" the page on Facebook (they must tell me in their own comment here, that you referred them!). So, up to 4 entires. winners will be chosen by www.random.org.
I am willing to ship anywhere, so go on, have a try!
You have until midnight on Friday, 26th August 2011. So, go ahead, spread the word, and try and win yourself a Journible!