Achsah?
"Who....is....Achsah????" I may hear you tentatively ask?
Not one that you hear of many girls names after! *smiles*
Her Dad, however, is a name you will recognise.
Caleb. Caleb - that faithful and mighty man, who saw God, and not the dangers.
Well, it appears that he raised a daughter with as much confidence as he had.
I love this story! I love the closeness that she had with her Dad, that she felt able to come to him with the request that she did.
The story starts in somewhat of a "fairytale" manner.
"And Caleb said, He that smiteth Kirjathsepher, and taketh it, to him will I give Achsah my daughter to wife."
The story begins with her being the "trophy" for the man bold enough to battle and conquer the city of "Kirjathsepher" (boy, am I glad that isn't a name I have to spell out on the phone, when telling someone my address......). The man, bold and able enough, to fulfill this task, is none other than Caleb's nephew - Othniel. Othniel, you may remember, was one of the Judges, in the early years after the Israelites had conquered the land. And TRUST me....you don't even want to start thinking about spelling the name of the KING he conquered, in the book of Judges....Chushanrishathaim...
Moving on...
Othniel won Achsah's hand in marriage, the city soundly conquered. Of course, in those days, it was alright to marry your first cousin. Just sayin'. It's not, now....
As a dowry, the father would give something, along with the daughter. Animals, possessions, and in the case of Achsah, LAND. A portion of the PROMISED land! Their own place to call home, and build a life. Quite a generous dowry, there is no doubting of that.
But Achsah was confident that if they just asked, they could get more. Her original thought, was for Othniel to go and ask for it, but whether he "bottled out", or whatever the reason, she confidently and boldly stepped in. It may just have been, that Othniel knew that she was close to her Dad, and that she was the best choice to talk with him.
"Give me a blessing; for thou hast given me a south land; give me also springs of water."
Joshua 15:19
The land that Caleb had given was a blessing, for sure. It was generous and kind to give such a dowry. But, it was a South Land. It wasn't the most luscious and productive patch in the Promised Land. Achsah and Othniel had presumably discussed their lot, and decided that something more would be valuable, in order to make the land into something productive. Water. You cannot have a productive land, without water. In their joint wisdom, they thought it best to plead with her father for springs of water, as well as what they had been given.
And, what kind of Dad was Caleb? The harsh and unloving sort, who didn't want to give away any more than he had to, and certainly not to someone who was bold enough to ASK, and not just be offered it?
No, no, no. He was a kind, and generous father, who could see the need that they had.
His response?
"And he gave her the upper springs, AND the nether springs."

(emphasis mine)
Joshua 15:19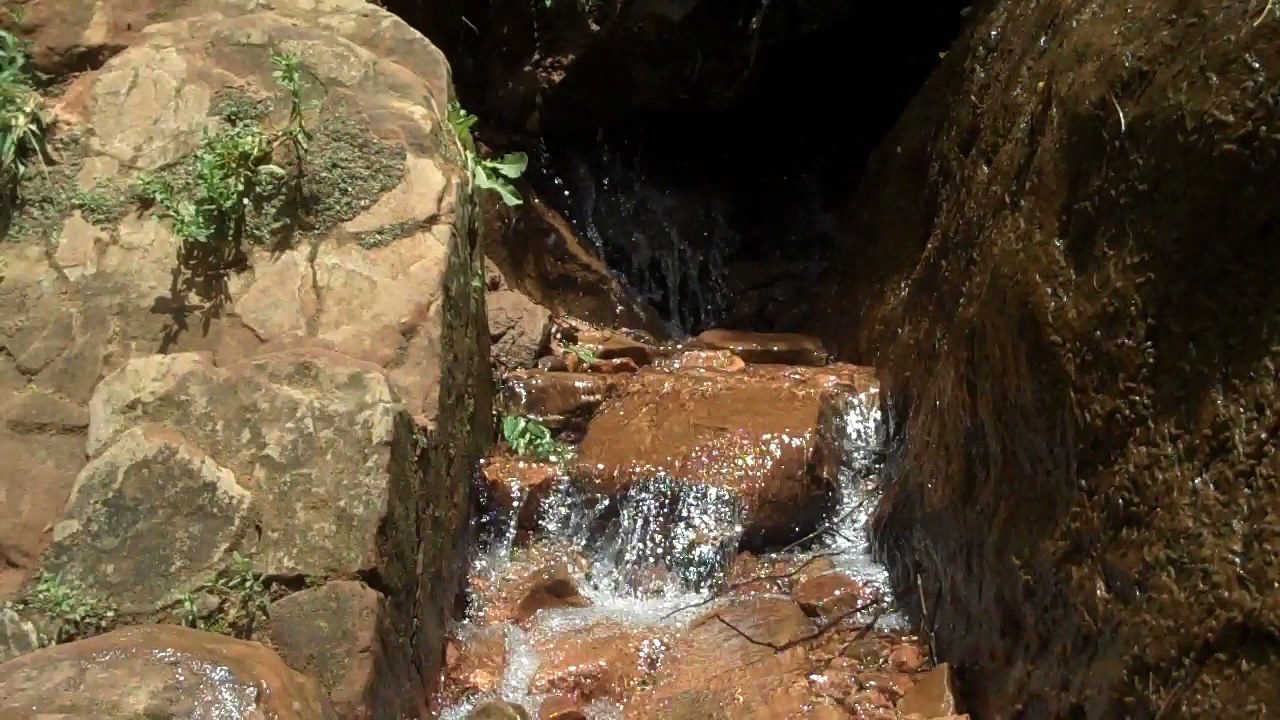 With the love, generosity and kindness, that any father should have, he didn't just fulfil her request, but he gave her MORE than she asked for! What a lovely scene!
What a lovely picture!
What can we learn, today, and EVERY day, from Achsah?
Have we not a Heavenly Father? A Heavenly Father who has given us so much more than we could ever ask or think? Who has given us our salvation - our knowledge of an eternity, safe and secure, in His presence. The certainty of eternal damnation, gone.
But we have many needs in our life. There are things which we can clearly see, which are needful and necessary, in order for our life to be "liveable" or productive. Should we fear to come before our Heavenly Father to ask for such things? Or, should we be so close to Him, that we can boldly come before Him, with our desires, and plead with Him for them?
Of course we should!!! Our gracious Heavenly Father WAITS for us, to come with such requests to Him. He longs to meet our needs, and to bless us. We need to come and ASK Him to bless us, for we know that true blessing can come only from Him.
Achsah and Othniel could have simply not bothered, and tried to acquire what they needed themselves. They could have thought that Caleb had been generous enough, and that it was down to them to find water for themselves.
Oh, that we would never feel like that about coming to our Father in Heaven! That we should ever think that God's storehouse of blessing has run dry, or that He wouldn't want to give to us...over, and over and over. And, certainly, that we should NEVER think that we can meet our own needs, without relying on the Lord!
"Ask, and it shall be given you; .....For every one that asketh receiveth;"
Matthew 7:7-8
"If ye then, being evil, know how to give good gifts unto your children, how much more shall your Father which is in heaven give good things to them that ask him?"
Matthew 7:11
"Let us therefore come boldly unto the throne of grace, that we may obtain mercy, and find grace to help in time of need."
Hebrews 4:16
"Be careful for nothing; but in every thing by prayer and supplication with thanksgiving let your requests be made known unto God....But my God shall supply all your need according to his riches in glory by Christ Jesus."
SO many promises from His Word, that He WILL give us, if we but come and ask! Come boldly to your Heavenly Father, as Achsah came to her earthly father, and plead with Him for those things that you need this, and every, day. Knowing this, that God can and WILL supply all your needs!