(this post contains affiliate links)


I am a firm believer in being an encourager. I truly, truly try to encourage others. Telling them when they are doing a good job. Helping them to see the best in difficulties. Looking for the positives in any given situation. Thinking the best of people, not the worst.
It's very clear, from scripture, that we SHOULD be encouragers. It's not our job to be moany, critical and DIScouragers. We have to treat others as we would like to be treated ourself, and that would mean we should WANT to be encouragers, too!
Every life we connect with should feel the gentle touch of encouragement, and not the scathing abrasion of discouragement and negativity. Our husbands, our children, our family and friends, and even strangers we meet. We are never going to impact others for the cause of Christ, by having a negative, "pulling down" attitude.
I was deeply challenged about being an encourager, on a very personal level, only a matter of weeks ago.
We were learning, in science, about states of matter, and I was explaining about the "super-critical" state.
"Mum, that's YOU" said one child.
OUCH.
My heart winced at that comment. Am I really THAT? Super-critical? Am I working hard at encouraging those outside my home, and forgetting the ones that should be closest to my heart?
I truly think it's a battle for many mothers. It's our role to mould and shape our children. Very often, that involves having to tell them when they are doing things which are wrong. It's our job to train them. It's VERY hard, in that situation, to always be positive and encouraging. It's far easier to point out the negatives, and as my child correctly observed, to be "super critical".
*sigh*
I certainly find it far harder to make the effort to give out praise in equal doses as the "don't do that" moments.
It's so important, especially with our children, to have a spirit of giving - desiring to out-pour generously, not just in the tangible things of life, but in our words, and our tone.
Being an encourager is like a jug. In order for a jug to pour water into the cups it serves, it first needs to be filled up.
We need to be filled up, with the fresh, life-giving water of encouragement, in order to pour it into others.
We certainly cannot always rely on others being our only source of "filling up". It's wonderful when our husband or friends encourage us, but it's not something within our power to control.
Our main source is the ultimate encourager.
The Lord. The Holy Spirit.
If we spend time with our great example - soaking up His Word, and seeking Him in prayer - making our life one of constant communion with Him - we will find the only source of encouragement we REALLY need. Turn to the Psalms, and find a balm to your soul. Read in the Proverbs, and find the reward for righteousness. Immerse yourself in the gospels, and discover the words of Christ himself, teaching us how He blesses when we follow after Him.
"Now the God of hope fill you with all joy and peace in believing, that ye may abound in hope, through the power of the Holy Ghost.
And I myself also am persuaded of you, my brethren, that ye also are full of goodness, filled with all knowledge, able also to admonish one another."
Rom 15:13-14
We can also find encouragement in how we spend our leisure time. There are COUNTLESS wonderful publications, and online sermons, which will encourage you in your goal to become an encourager. Women who have walked the way that you are in as a busy woman, serving God. Some of my personal favourites, when it comes to great encourager's of MY soul, are
Sally Clarkson
and
Elizabeth George
. They have so much experience and wisdom, and I have benefited much from their books. I also love the sermons of Al Martin. He is a great practical teacher, and I always feel challenged and refreshed by his ministry.
I think that it's also important to try and make sure your life is as organised and calm as possible, in order to be able to encourage others. If we are spending our time feeling stressed and frantic, we will be looking inward more than directing our focus outward. Elizabeth George, who I mentioned above, also has books which deal with the subject of organising and managing your life more efficiently.
I like to try and find new books, to find fresh encouragement. So many ladies, with so much to give. Here's my "wish list", for what I plan to purchase and read over the next few months, to help me be encouraged, and an encourager.
I especially appreciate the modern age of the eBook, when you can instantly download books, often for a better price. Ladies who simply want to share their own experiences, and help fellow mothers. Such a blessing. The "Build Your Bundle" sale, which is currently ongoing, has a VERY good value bundle, particularly aimed at homeschooling mothers, with titles that are aimed specifically at encouraging us! They KNOW how we need encouragement, in order to press on in the way we have been led to walk as mothers AND educators. I will definitely be grabbing this bargain bundle of books. So many for the price you would pay for ONE!n
I like the look of this Elizabeth George book.
This is another I plan to read.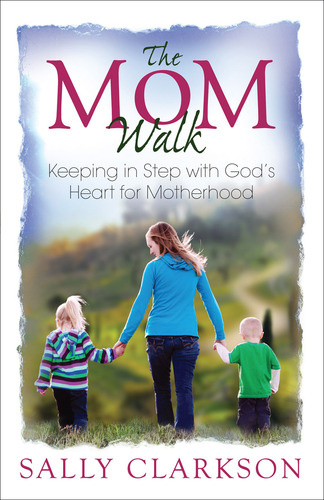 I thought I had all of Sally Clarkson's books, but apparently not! You can read more about it
here
.
If you have any other great book recommendations, please, PLEASE share them in the comments below!
It's my goal, this summer, to fill up the "jug" of my heart. I want to be an encourager, especially to my own family, first and foremost. I think my supply has diminished somewhat, and it's up to me to refill it, so I can pour into the hearts of others - so I can be more in tune with giving to those I hold most dear. I want to run to the Lord, to be filled up, and I can't wait to spend some more time reading, learning, growing, and BEING encouraged, so I, in turn, can encourage others.